Welcome to Custom City
Thank you to everyone that donated and took part in this year's Fall Run.
This year marks a milestone as we have officially passed the 1/2 a million dollar mark for funds raised. Pat yourself on the back!
Custom City Cycle has been the home of many custom motorcycle projects for over 20 years. Not only does CCC work on special builds, we can perform routine maintenance and repairs to your H-D or replica bike. Even if you don't own a bike, stop down and say hi to the crew at Custom City Cycle.
The 35th Annual Fall Run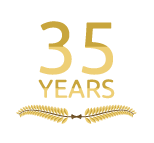 The 35th Annual Fall Run will be on September 25th, 2015 and Bike Night will precede it on the evening of the 24th.
Click HERE for registration.
Poker Runs!
Poker runs will be on Fridays at 7:00pm twice a month
Call (413) 743-4631 ahead of time to confirm. - Rain Cancels